Nowadays, a smartphone is sufficient to build up a crypto or securities portfolio as an investor – all that is needed is a corresponding trading app in addition to the cell phone.
Such an app is not only offered by innovative online brokers, but also by traditional branch and online banks. However, there are differences between the numerous offerings in this area, for example in terms of the fees charged and the range of functions.
The following article shows which five apps are particularly recommended when it comes to simple stock trading, for example stocks trading Europe.
Finanzen.net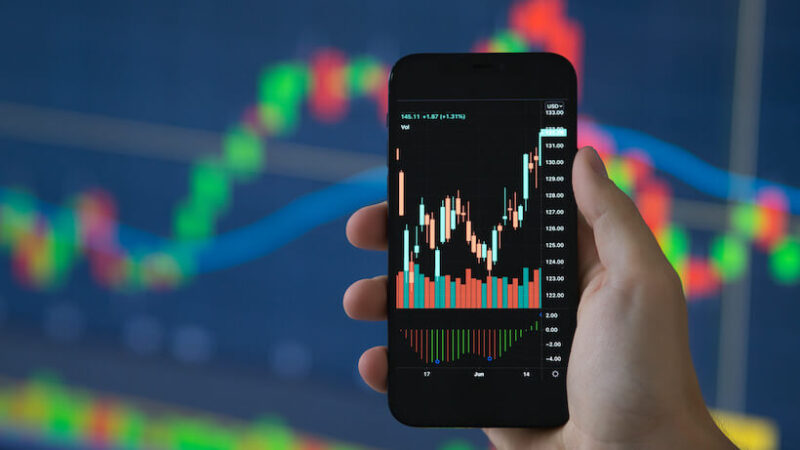 The app from Finanzen.net is particularly clear and uncomplicated. If amounts of less than 500 euros are involved, the fees for a trade are only one euro, and above 500 euros there is no commission at all. Costs of 0.2 percent of the respective market value arise when certificates, conversion rights or warrants are executed.
Trading hours are between 8 a.m. and 10 p.m., and the available trading venue is Gettex. There are over 6,000 stocks available and more than 2,000 ETFs, many of which are savings plan eligible. In addition, investors can choose from 3,300 funds, more than 450,000 derivatives, and a full 24 different cryptocurrencies.
Trade Republic
With the Trade Republic app, the intuitive operation in particular immediately catches the eye. There are no order commissions for derivatives, ETFs and shares. The third-party fee is only one euro and the management of the securities account is completely free of charge.
The minimum order volume is ten euros for savings plans for ETFs and shares, and 30 euros for cryptocurrencies. The Trade Republic app is also highly recommended for beginners, the fees are at a favorable level and two percent interest is granted on the credit account up to 50,000 euros.
eToro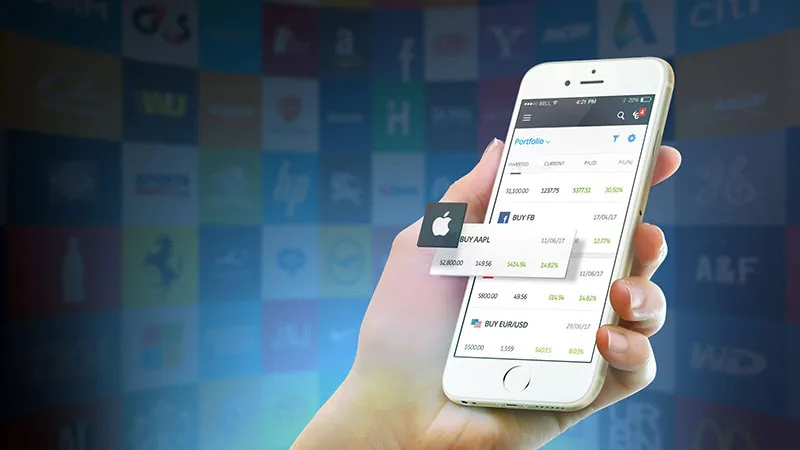 Etoro is characterized by the special feature that an additional learning effect emanates from the app for investors – namely, there is the possibility to take a look at the strategies of other investors.
No commission is charged on ETF and stock trading, and the fee for cryptocurrencies is one percent. For deposits in euros, the standard market spread plus a conversion fee must be taken into account. After twelve months of no login, $10 per month is also charged in the form of an inactivity fee.
Justtrade
Investors who are looking for an extremely extensive product selection and a tidy app are well advised with Justtrade in any case.
The trading is commission-free and there are also no third-party fees. The custody account management is also not associated with any costs. To consider is however the negative credit interest at a value of 0.5 per cent. Thus, the general usage costs of Justtrade are generally very low.
Comdirect
When it comes to a recommendable trading app from an established online bank, the app from comdirect must definitely be mentioned. The application impresses with its simple handling and high user-friendliness.
The general trading offer at comdirect is above average and comprehensive. However, it should be noted that the fees for orders are quite cost-intensive. However, investors can choose from a total of 1,500 ETFs, 14,500 shares, 32,500 funds, as well as numerous bonds, certificates and warrants.
Pros and Cons of Using Stock Trading Apps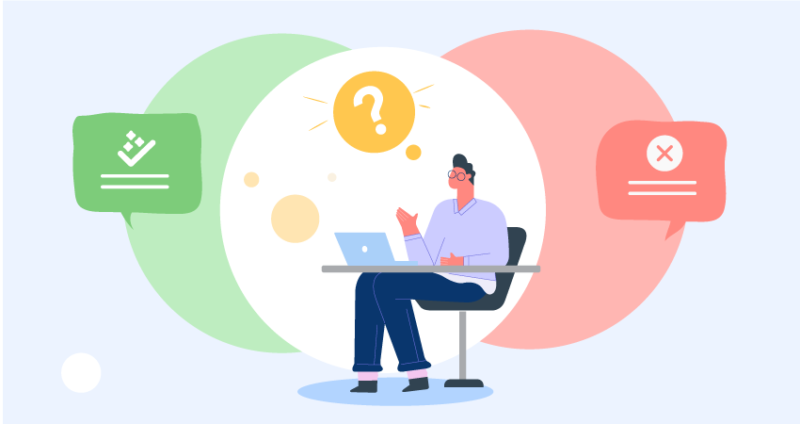 As with any new technology, there are both pros and cons to using stock trading apps. Here are some of the key advantages and disadvantages:
Pros
• Convenience – Stock trading apps allow you to trade stocks from anywhere at any time, as long as you have an internet connection. You no longer need to be at your computer to place trades, which can be especially useful for those who are always on the go.
• Access to real-time data – These apps provide real-time market data and news, allowing you to make informed trading decisions quickly.
• Lower costs – Many apps offer lower trading fees compared to traditional brokers, which can save you money in the long run.
• Educational resources – Some apps offer educational resources and tools to help you learn more about investing and trading, which can be helpful for beginners.
Cons
• Reliance on technology – Stock trading apps are reliant on technology, which means that they can be vulnerable to technical glitches and errors. This can potentially lead to losses if trades are not executed properly.
• Limited functionality – While apps are convenient, they often lack some of the more advanced features that are available on desktop trading platforms. This may make it difficult for more experienced traders to execute complex trades.
• Security concerns – Stock trading apps require you to provide personal and financial information, which can make them a target for hackers and other cybercriminals.
• Temptation to make impulsive trades – With constant access to the markets, stock trading apps can make it tempting to make impulsive trades based on short-term market fluctuations.
Tips for Successful Trading with Apps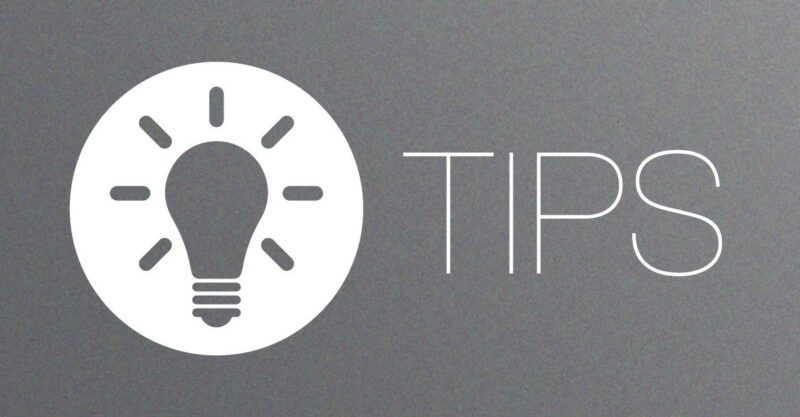 If you're new to trading stocks using stock trading apps, here are some tips to help you get started:
• Choose the right app – There are many apps available, each with its own strengths and weaknesses. Do your research and choose an app that fits your trading style and goals.
• Start small – When you're first starting out, it's a good idea to start with a small amount of money and gradually increase your investment as you gain more experience.
• Use limit orders – Limit orders allow you to set a specific price at which you want to buy or sell a stock. This can help you avoid making impulsive trades based on short-term market fluctuations.
• Do your research – Before making any trades, do your research and make sure you understand the fundamentals of the company you're investing in. Look at financial statements, earnings reports, and analyst ratings to get a better understanding of the company's performance.
• Diversify your portfolio – Don't put all of your eggs in one basket. Diversify your portfolio by investing in a variety of stocks across different industries and sectors.
• Stay up-to-date on news and market trends – Keep an eye on the news and market trends that may affect the companies you're invested in. This can help you make informed trading decisions.
• Don't let emotions drive your trades – It's easy to get caught up in the excitement of the markets, but it's important to keep a level head and not let your emotions drive your trades. Stick to your trading plan and don't make impulsive decisions based on short-term market fluctuations.
Conclusion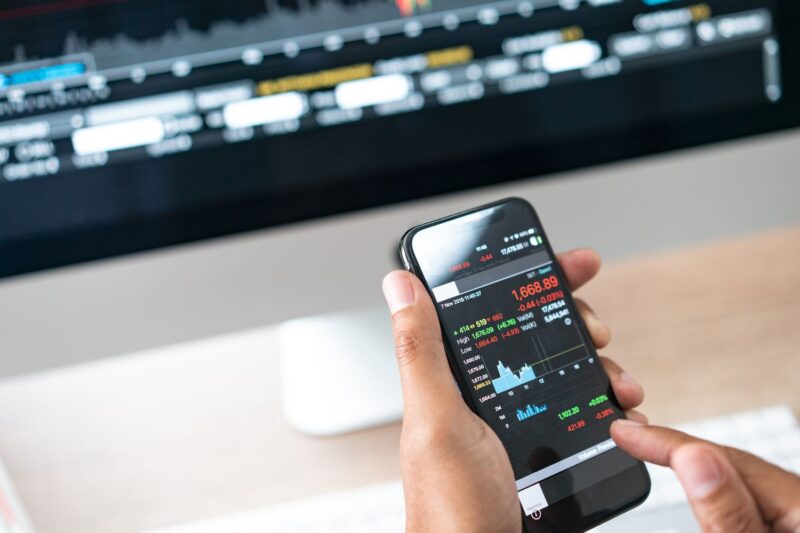 Choosing the best app for stock trading can be daunting, but with our five picks you can find one that suits your needs. Each of these apps offers unique features and tools to make it easier to invest in stocks and gain financial freedom.
Whether you are a beginner or an experienced investor, using one of these apps is sure to help you get ahead in the stock market game. So why wait any longer? Start investing today and let the money flow!